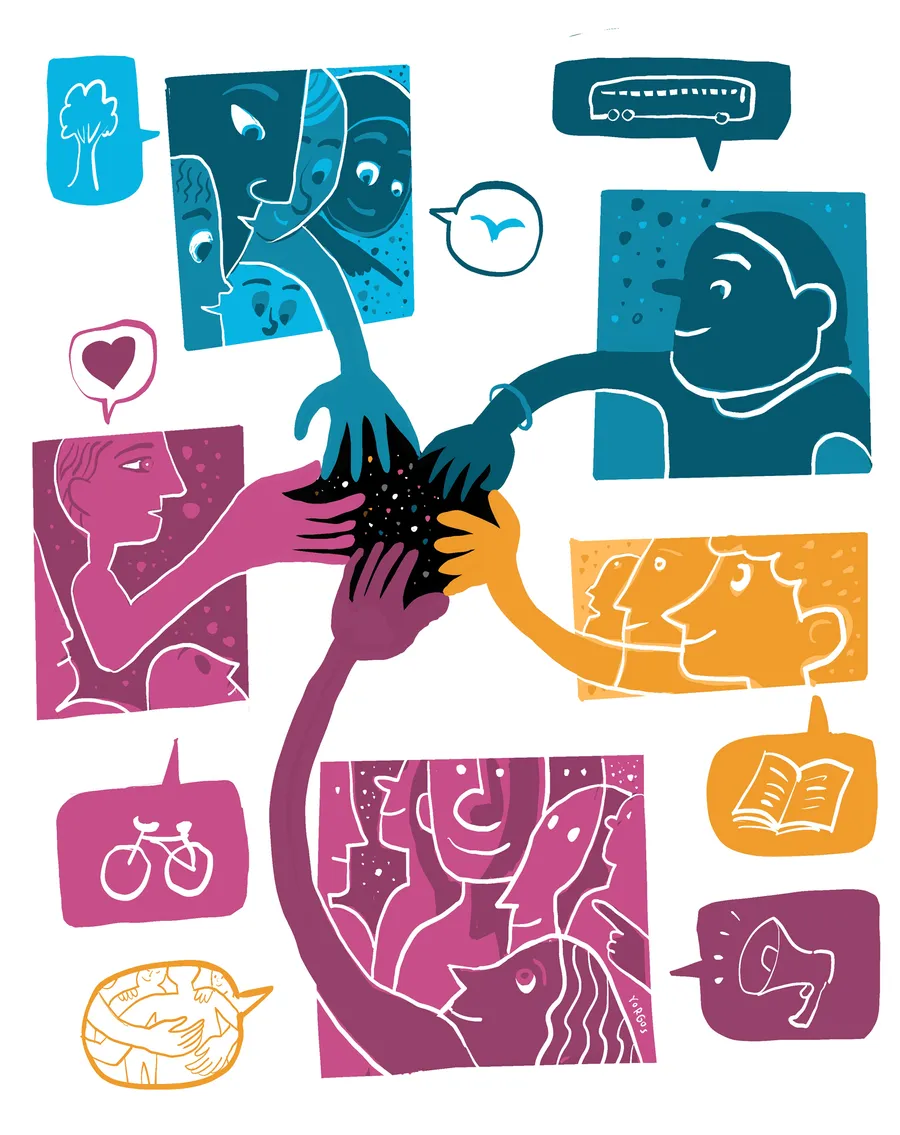 Participatory Budgeting
Participatory budgets (PBs) are collective decision-making processes in which residents and members of communities decide together how to spend a part of the public budget to finance their own ideas and proposals. This democratic process was initially initiated by the Workers' Party in Porto Alegre, Brazil in 1989 where local communities could participate in the whole process of the design of the local budget – from being involved in creating proposals to forming the final shape of the budget. This mechanism created conditions for education, empowerment and engagement of the community beyond voting and had a positive impact on the level of inclusion of previously excluded socio-economic groups. The idea of PB started to spread very quickly around the world in the early 2000s. In many current cases, the amounts of money intended for the projects directly submitted by citizens rarely exceed 1% of investment expenditure.
Generally the process of a PB follows these steps:
Design the PB process: the team who is responsible for organising and conducting the process creates a document stipulating the rules and regulations: who will be eligible to submit projects, what are the criteria of the projects, how the final decision will look like.
Communicate: ensuring broad communication and promotion of the PB allows for the inclusion of groups who are typically underrepresented and excluded from the decision-making.
Brainstorm ideas: Through online or offline meetings, citizens are encouraged to share and discuss their ideas for projects. Community members need to be provided with transparent and sufficient information.
Develop proposals: Budget delegates develop the ideas into feasible proposals. Participants should be able to consult experts and have access to the relevant expert knowledge.
Promote the proposals
Vote: residents vote on the proposals that best serve the community's needs.
Fund and implement winning projects: after announcing the results, ideas are then implemented by the organisers of the process (usually the public administration/institution in collaboration with members of the community).
The goal of organising such a process – beyond wasting less money and resources on pointless and failed public investments – is to bring about more far-reaching social change.
See the Activities